The Future of the Workplace: Employees
February 02, 17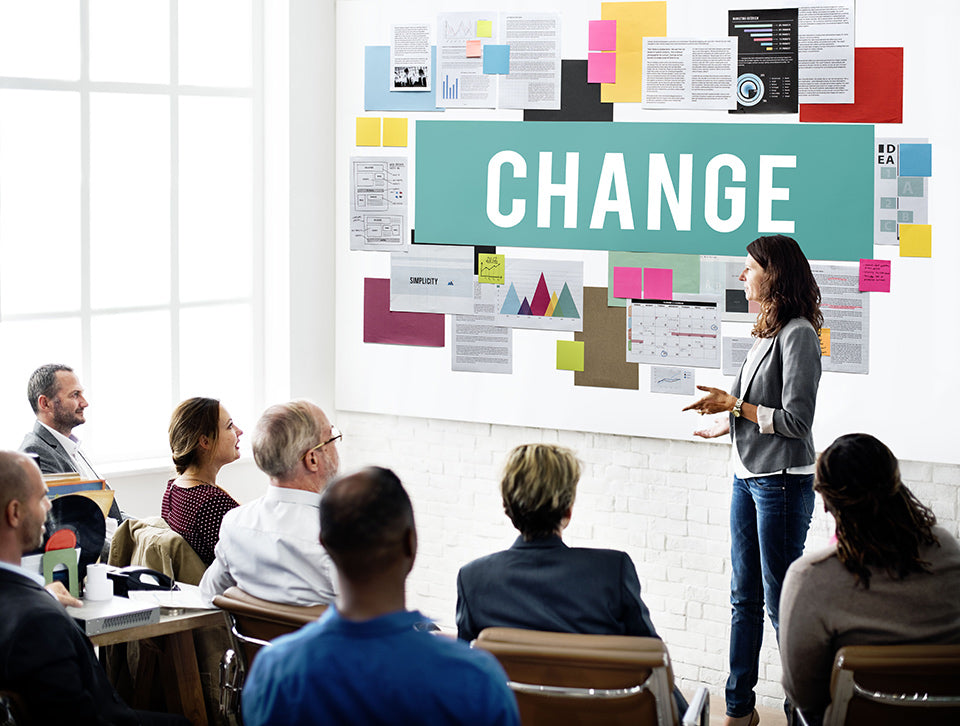 Employees are often said to be an organisation's most valuable asset, but how do you manage them effectively when changing your workplace? Managing a major change such as a shift to an agile or flexible working environment can be challenging, but there are ways to manage such a revolutionary change successfully. The key is to involve your employees and be empathetic to their needs as you implement the change.
Change management and employees
Change management
requires that you manage your people through change, which can include motivating them to work together, providing defined goals and roles, and holding your team accountable to them. Some suggest that it starts with a realistic analysis of your business systems, structures and strategies in order to assess the need for change. Agile and flexible work arrangements present a specific type of challenge: management no longer knows where people are and what they're doing. This is because space is being used differently. Management is no longer able to track staff and they feel confused by the new environment. Often,
managers need to learn
that focusing on objectives, outcomes, or outputs is the right approach to managing flexible or agile work. They need to be aware of the vital role they play in the process. Business and operational plans can also be beneficial, along with using individualised supervision approaches for team members depending on their preferred working style. Another challenge is communication. We seem to be communicating more than ever before, but all without truly listening to each other. For example, training people might occur once before the person is left to figure it out themselves. Organisations need to be producing more collaboration across departments.
Managing the change to agile or flexible workplaces
One of the most common challenges faced by workplaces today is managing the shift towards agile or flexible workplaces. Flexible working is well known to many people.
It often involves
working part time, working compressed hours, working from home, working from another site, or working on flexitime. Agile work encompasses this but
adds an extra dimension
of autonomy or discretion on how the work is to be done. The challenges for management or leadership includes ensuring physical spaces are managed effectively, facilitating good communication and addressing employee resistance. 
1. Physical office changes
To plan an effective change to an agile or flexible work environment,
you need to start early
, by capturing current utilisation data. The more accurate your data, the better you will understand how much space is required. You can then accurately work out how many desks you'll need to provide for each team, how much locker and storage space is required, and so on. Carefully consider the types of furniture you'll provide, including standing desks, ergonomic pieces and other more health-conscious options. Think of your new agile working arrangements as neighbourhoods or home zones that apply to each business unit or department. As you capture current utilisation data, you can start to understand the different working styles of your teams and design home zones accordingly. Add secure and private areas for teams that require more privacy, and don't neglect shared spaces for relaxation, collaboration, and play.
Focus - Focus zones can be small pods that are set away from the open plan area, in the corridors.
Collaboration - Your collaboration areas could be highly accessible to all, slightly shielded, and an easy way for people to drop in for a quick chat.
Meeting and social - You can also include meeting and social zones where teams and groups can easily gather, eat lunch and share ideas.
Remember, poor management of requirements can lead to failure of the change project, so address requirements early on by measuring current utilisation accurately.
2. Fostering communication and collaboration
Foster communication throughout the change process by creating a feedback loop, especially with key stakeholders.
Communication is always vital internally
if you want to keep your employees engaged and motivated. Communication satisfaction is strongly linked to organisational commitment, so how do you really foster communication to ensure everyone is on board for the shift? Start by being straightforward and forthright about your plans, from the very start. Include any specific reports or research you might have undertaken for the project, including any current utilisation figures. Sharing information candidly can help build trust in an organisation. Another important way to foster communication is to share updates regularly. Frequent, regular updates about your plans for changing to an agile environment creates a powerful communication channel and keeps employees involved and interested. You can also have different leaders communicate any exciting news and developments. Finally, close the communication loop and give your team members a sense of ownership and involvement by providing forums for intra-organisational conversations. Encourage employees to participate in these online conversations and share their perspectives. This opportunity for input and collaboration can provide team members with more certainty and a sense of being involved, rather than feeling like they're being forced into the change.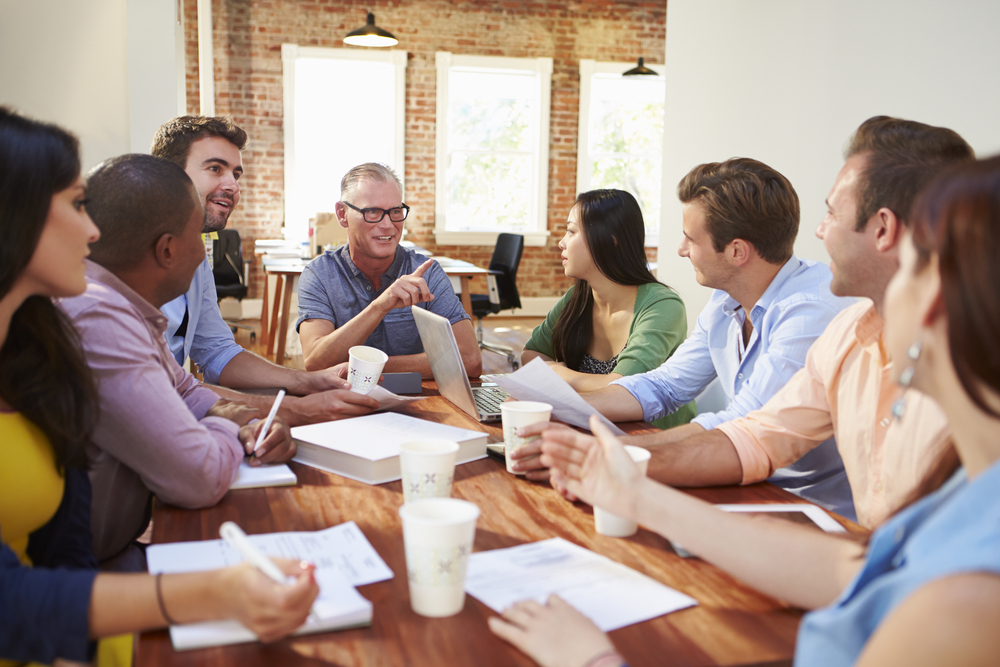 3. Employee resistance
Any large-scale change such as a shift to flexible or agile working requires a major cultural shift. There will likely be some level of employee resistance, but you, as the leadership, can address this by being empathetic and acting to involve employees in every step of the process. After all, you're requesting that these employees change everything about their daily work routine and change their workspaces.
Employees are likely to be concerned
about where their workspaces will be and even where they'll be keeping their belongings. Make sure you really sell them on how agile or flexible working will benefit them. Communicate this information in an effective, open way, and start early. Involve all business units and departments in your new plans early on, as this builds momentum and anticipation and could even get them excited by their new work arrangements. Don't neglect remote team members who may need more communication than other team members. Other ideas include organising a trial agile working floor, which will help you demonstrate to employees exactly how the new working arrangements can benefit them. Have teams of employees trial the floor and get used to the new working arrangements.
4. Negotiating flexibility and agility
If your organisation is introducing flexible and agile working gradually,
managers have an even more significant role to play
in negotiating and monitoring flexible work arrangements of individual team members. In some cases it may be as simple as agreeing with team members on the days they'll be working from home. In other cases, the manager might be managing multiple flexible working arrangements and be required to show that all employees are being treated fairly in their preferences. Acting transparently and fairly is the best way to ensure staff members know they're being treated fairly. As a manager, you'll probably need to work on formal policies with a bit of ad hoc and spontaneous management discretion to allow employee requests to be fulfilled as close to their personal preferences as possible.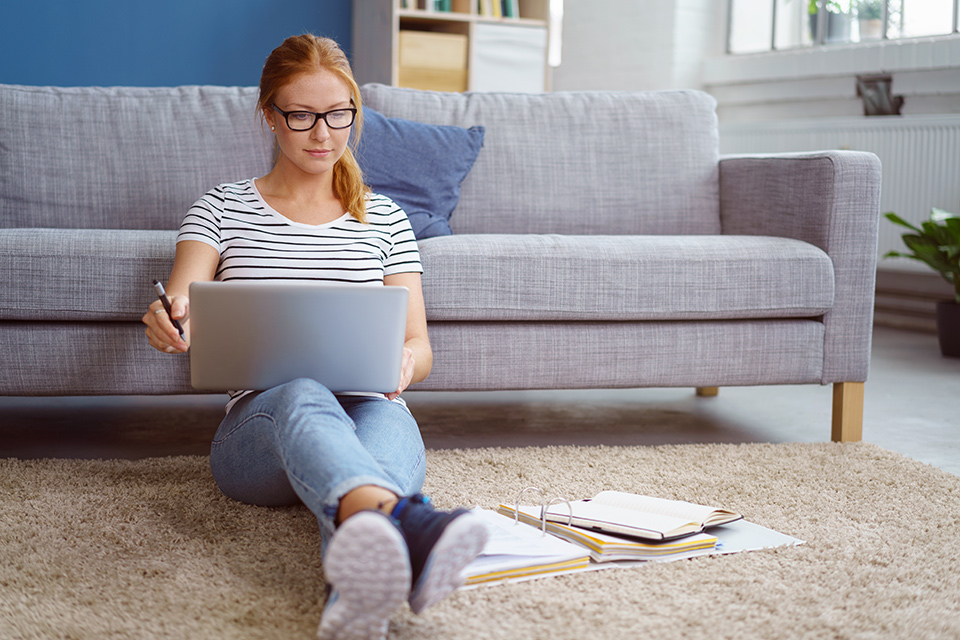 5. Catering to different demographics
Managers and leadership overseeing a change to agile or flexible working arrangements should be aware of different demographics among employees and have strategies to work with the varying generations in the workplace. The aim is to make your office and working arrangements effective for all team members, whether they're baby boomers or millennials or in between. Team members from different generations
tend to have different working preferences
and requirements. Some organisations will work with consultants to develop a strategy for managing their diverse team members so they can bring out the best in them. For example, baby boomers tend to be the most senior in age in any workplace and are accustomed to change - they've experienced the shifts to notebook computers, smartphones and other technologies. They tend to be adaptable, enjoy communicating face to face, and prefer structured work settings. Millennials tend to already be agile in their working style. They're also more likely to change jobs quickly and look for workplaces that will accommodate their idea of work-life balance. On the other hand, generation X members are often already at a career stage where they have their own offices, so getting them to shift to agile or flexible work environments can require a little more effort. Then there are the generation Z members, who have just entered the workforce. They're similar to millennials and will adapt to agile work environments quite well. They enjoy challenges and personal development, and should be given opportunities for career progression. The workplace is a diverse place. Managers who can effectively manage teams with various demographic backgrounds will reap the most rewards, especially when it comes to shifting to agile working. Making the change to flexible or agile working requires planning and commitment, particularly from line managers. Whether your organisation is introducing it on a small scale or completely throughout your premises, these new styles of working need careful planning when it comes to physical design, communication and collaboration of employees, and working through resistance. Make sure your line managers are provided with support in their crucial roles in negotiating and managing the new work arrangements and ensure that cross-generational staffs are managed in a way that's appropriate for their demographics and work style.