How to Manage Your Remote Workers' Productivity Effectively
June 19, 17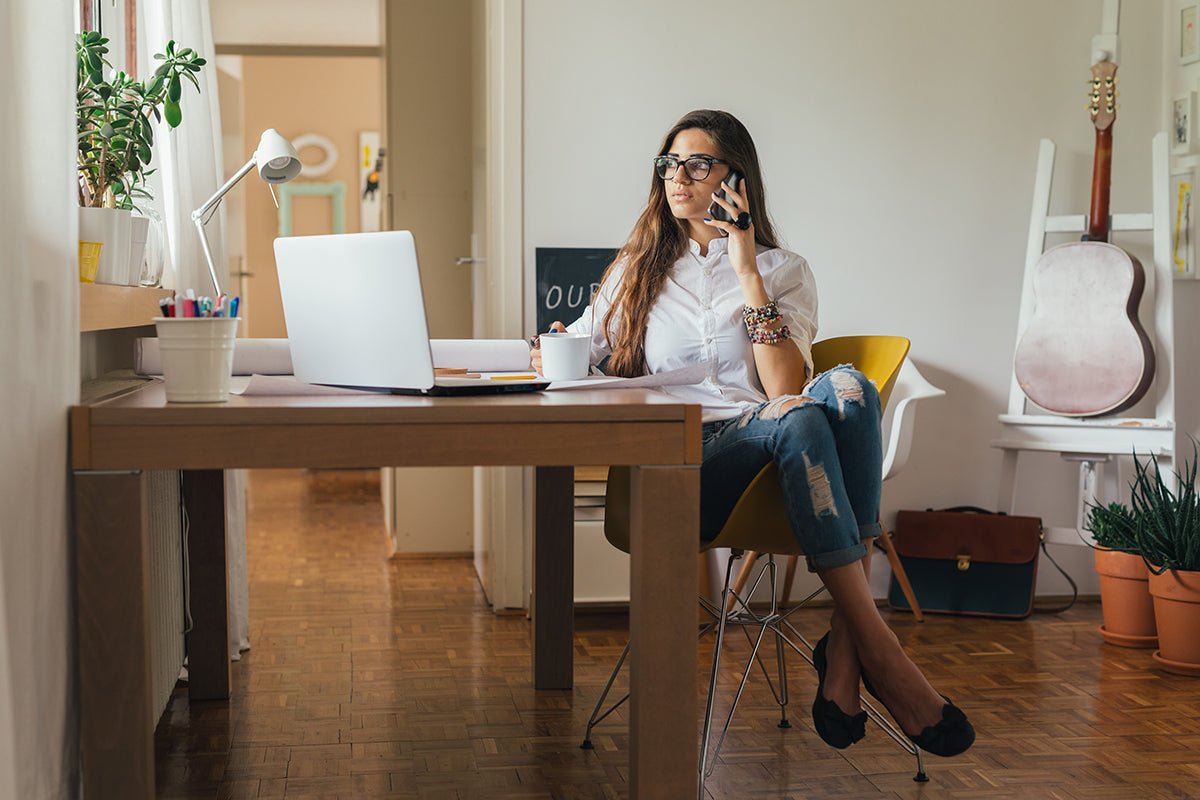 Are you exploring remote work for your business? Remote working can be advantageous for your business's bottom line, and it can enhance employee satisfaction by providing flexibility. Thanks to technology any organisation can now have a team of remote workers, but productivity, trust, and communication are still common challenges. A successful remote working arrangement needs established practices, processes, and technology to drive productivity. For your business, this infrastructure can make the difference between struggling with underutilised employees and thriving with highly productive remote workers.
Set clear expectations
Provide clear expectations for your remote team. This includes detailed job descriptions and measurable KPIs for benchmarking outcomes. With specific and trackable goals, measuring success is easy. Establishing pathways or milestones to achievement gives further clarity to your staff.
Written job descriptions allow every process to be addressed
by the designated team member. It also holds the person responsible for the specific task. Your managers can use these expectations to track and review progress. Job descriptions and clear expectation can motivate remote workers. Because standards are set out, individual team members are clear about the quality of work they need to produce. Your expectations
can be set out in a contract
for each remote worker so you have a record of what you're agreeing to.
Open and effective communication
Maintain clear lines of communication and ensure line managers are available to remote workers and problems are solved quickly. Effective communication means your team leaders update staff with deadlines and give relevant, timely feedback. Design
a hierarchical messaging system
for remote staff to reduce email bottlenecks. For example, quick messages and updates can be sent through instant chat programs like Slack. Longer, less urgent questions can be sent through email. Regular updates for the whole team can be shared on a virtual message board. Regular team meetings, whether video or face-to-face,
can build stronger relationships and strengthen trust and motivation
. Since remote work relies on written communication, you might find it useful to provide training and guidelines on effective written communication. Encourage staff to write clearly and concisely.
Be transparent in scheduling
Shared calendars establish transparency and support collaboration. Require remote workers to share their calendars so everyone on the team knows what team members are doing. In addition, share calendars make it easy for team leaders to plan meetings and schedule events. Since everyone is aware of what others are doing, share calendars are an effective tool for keeping everyone accountable and honest. This level of transparency facilitates collaboration as well as productivity.
Integrate the right tools for the trade
If you're already managing remote workers, you've probably used workflow applications before. Workflow applications consolidate everything from email to document tracking into a single platform to minimise switching back and forth. Choose the right workflow tools for your team by reviewing your processes. Check where processes are slowed down the most and ensure your platform resolves the issue. You'll probably want to have just a single go-to platform for all your remote workers' processes. This lean approach to process delivers efficiencies for your team while reducing software and maintenance costs for your organisation. By streamlining your processes, you'll boost productivity and increase the bottom line.
Make sure to test everything
Test your tools and processes before launch so your remote team doesn't evolve through trial and error. Prevent errors and disruption before they happen. Testing can save you time and money while making sure work quality is at a high standard. One way this testing can happen is through test runs with the whole remote team to find weak points and inefficiencies. Keep refining as you test so you can identify the best way to get things done.
Foster engagement
Foster engagement in your remote-work team to prevent isolation arising from working alone from home. Use network technology tools such as group chat to keep everyone engaged, but also create a culture where interaction among workers is positive. For example, a virtual bulletin board where employees can chat about non-work topics can reinforce a team culture. Regular face-to-face meetings and social events are also great ways to engage your remote workers. If you're proactive about managing engagement, you can drive better collaboration and culture in your team members. This translates to higher productivity.
Be flexible
As the remote-work team leader, it's your responsibility to drive workplace flexibility. Go beyond the one-size-fits-all approach and tailor individual solutions for your team members. For example, businesses are experimenting with agile work arrangements. While research on best practice is in the early stages, you can experiment with these to find out if they work for your team. You can redesign job roles and processes if necessary, and work closely with workers to come up with creative solutions to suit individual needs, such as work hours or development opportunities. By staying flexible and open, you'll discover new and improved ways to drive higher productivity in your remote workers.
Provide the "good stuff" aka hardware
Set up your team to succeed by providing them with the right hardware and technology. Supporting your remote team with the right hardware is an investment, and it's more cost-effective than maintaining on-site teams on your premises. Ensure their hardware meets minimum specification requirements. Explore
a variety of tools to support processes
. For example, popular application Slack integrates real-time chat with archiving and search to enhance communications. However, make sure you consolidate processes wherever possible to reduce process bloat.
Embrace video call participation
Regularly bring your remote team together with video calls. Video contact can deepen engagement because employees have a better sense of presence. Scheduling weekly team video calls, for example, can be a good idea. Use this time to deliver updates and have employees raise any concerns or issues. This type of real-time-video contact can deepen engagement and counter isolation in remote workers. Flexible working teams can be beneficial for your bottom line as it helps you reduce overhead costs. By supporting workers with the right infrastructure and effective communication, businesses can improve productivity while maintaining high employee satisfaction. Targus is a leading supplier of carrying cases and device accessories to companies and individual customers. If you're looking for a quality carrying case, explore our range today.